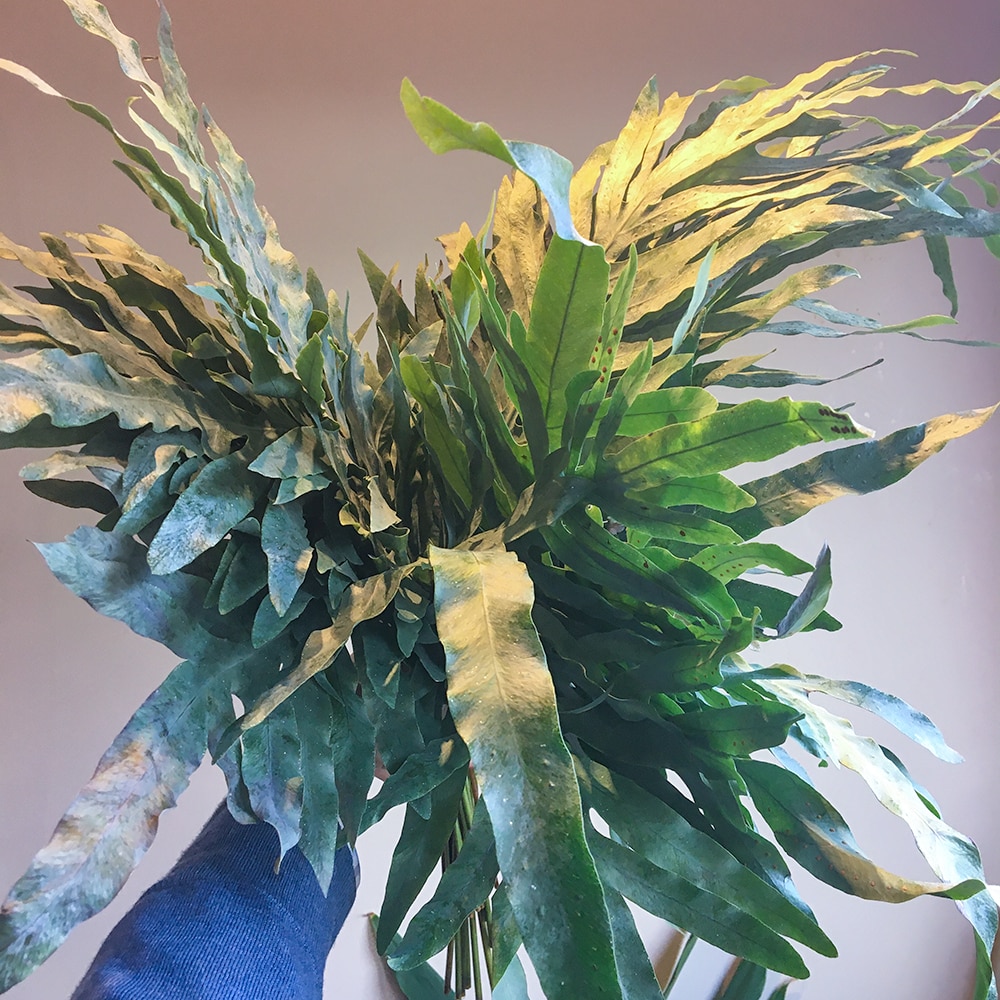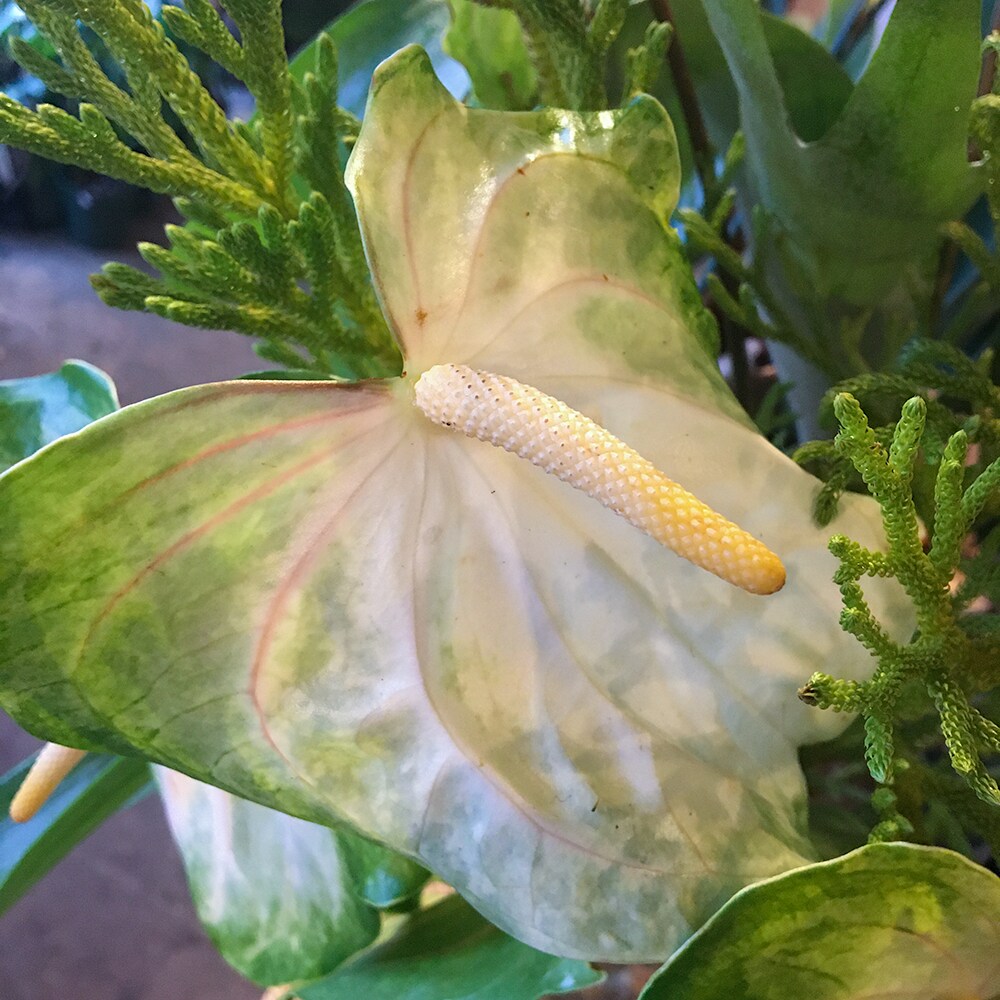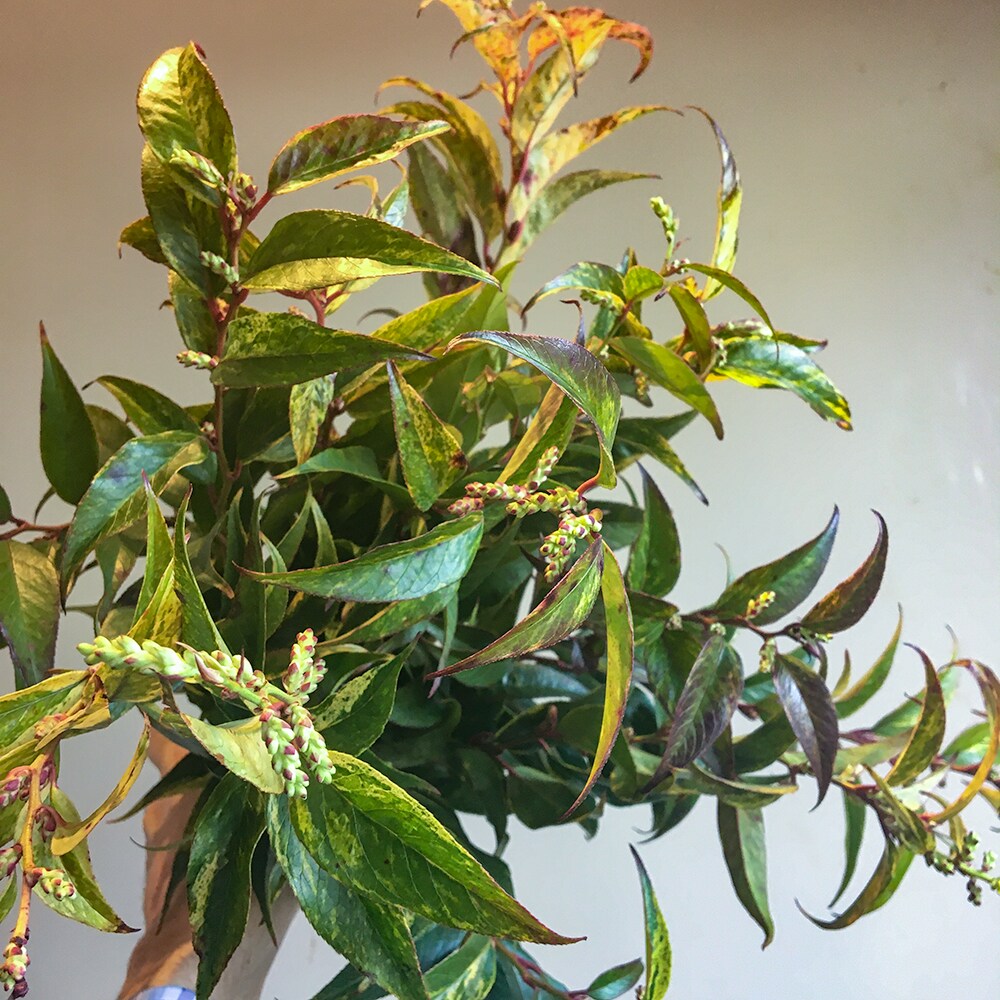 Prom Corsage and Boutonnieres; Order Early for Best Content and Service!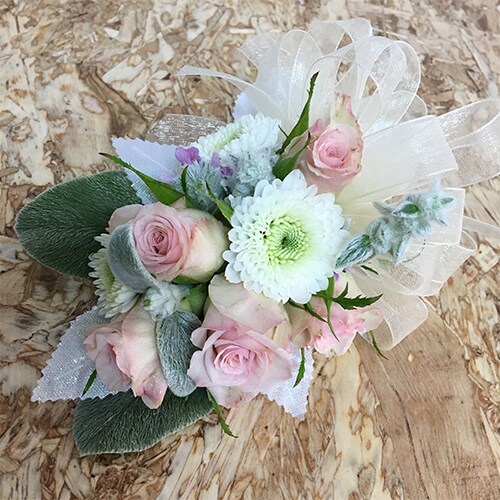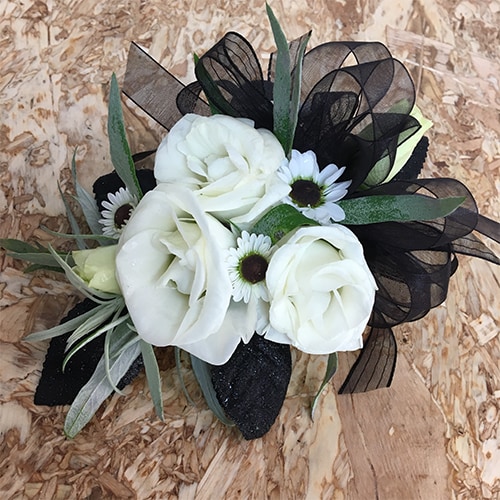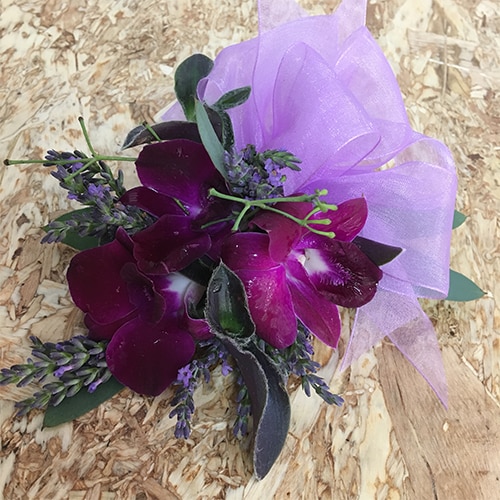 Let's make a plan!
Well, its that time of year again - Prom time! Time to be thinking about who to take, what type of gown to wear, what style of tux is right, etc., etc. At Studio Herbage Florist, we know how busy you are and how important prom can be so we thought it would be a good idea to develop a plan to tackle wrangling up some prom flowers to wear.
Order early!
Every year our staff receive last minute calls for prom flowers. We try to accomodate as much as possible by suggesting items that are quick and easy for our design staff to create. This type of scenario is not ideal, after all, you've spent time picking out your gown and tux, arranged for alterations if necessary, why wait till the last minute to order your flowers?
We suggest ordering your custom floral jewelry, corsages, boutonnierres and other floral artwork first or at least after you have decided on a color theme or gown color.
Order EXTRA early for custom designed floral artwork to wear!
Yes, thats right, order EXTRA early!!! So what does that mean? Well we suggest at least 3 to 4 weeks in advance. Let's face it, most people procrastinate and we have experienced quite a bit of that first hand at prom time. Last year alone we had to turn down too many orders because they waited till the day before to order custom items and didn't want to come in and buy "off the rack".
Are you stuck and not sure what to order? Schedule a consultation with our experienced AIFD certified Professional Floral Designer - James Dempsey AIFD, CFD. James can help you with all your questions:
"What color goes best with my gown?"
"What accessories go well with my color choice?"
"Can you design something like I saw during Fashion Week?"
"Do you design custom floral headpieces?"
"Can you make floral jewelry like earrings and necklaces?"
If you would like to schedule a private consultation to discuss custom floral jewelry, headpieces or intricate custom designs (fee applies) please click on this link to go to our Facebook page appointment schedule!
Happy Halloween!


August 28, 2019
__________________________________________________________________________________________________________________________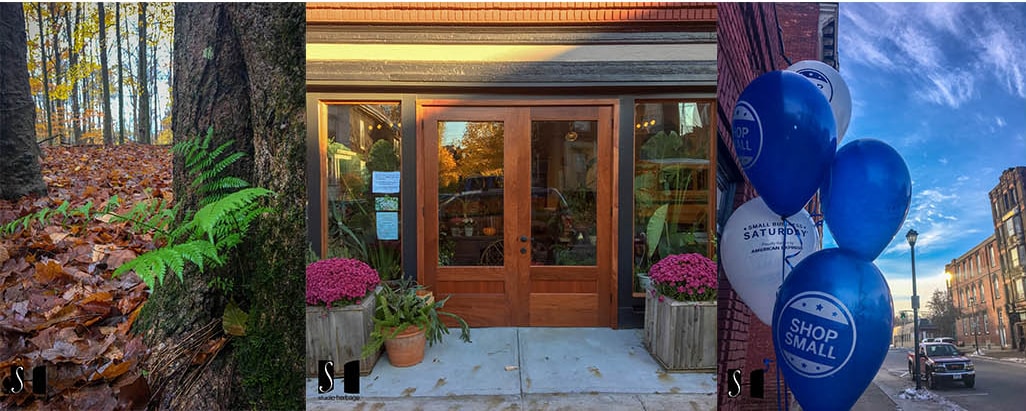 August 1, 2019
Introductions...
Every day I wake up between 04:30 and 04:45, or at least most days I do. Sometimes I wake up a bit early, others a bit later, it really depends on how tired I was from the day before. In the summer I can open my windows and hear the brook that runs at the base of a steep ravine which is very close to my home, it puts me to sleep at night and provides a bit of background noise for quiet contemplation when reading or other artistic endeavors.
You see, I live in a rural area in upstate New York about 40 minutes west of Albany. It takes me about 12 minutes to drive to my floral studio in Johnstown, a city with quite a bit of history. Its the birthplace of Elizabeth Cady Stanton, the home of Knox Gelatine and in the early 20th century it was know for its glove-making, as a matter of fact the city next to Johnstown is Gloversville!
Studio Herbage, the name of my floral atelier, is now in its fifth year of business and growing. We used to occupy a small storefront on Main Street but in August of 2018 we moved to an adjacent property at 16 North Perry Street. The new space has lots of light for growing all sorts of plants and ample space to entertain clients, craft our signature arrangements and bouquets and provide a type of design respite in a sea of sameness.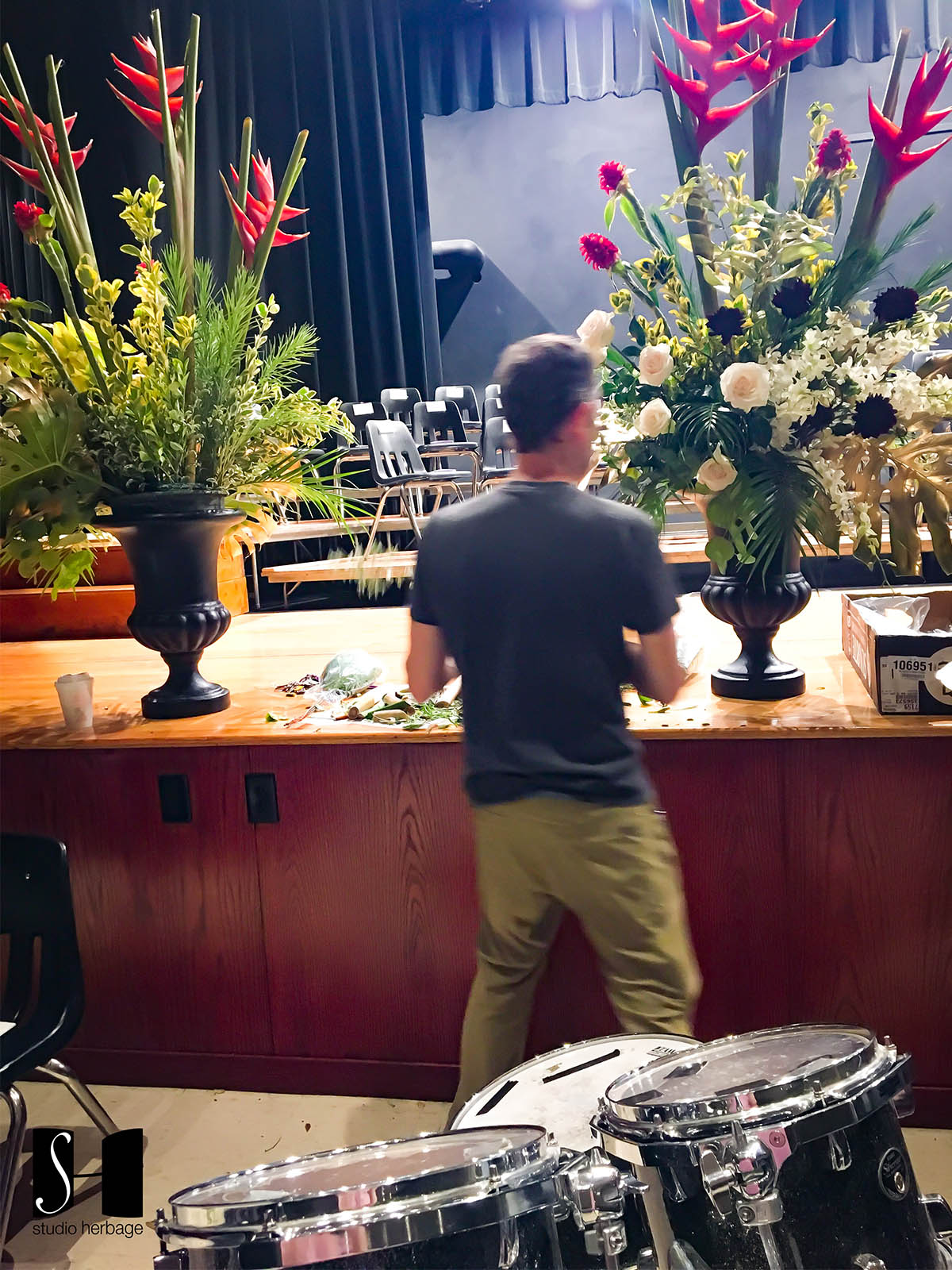 When we began there were many people who asked questions like; "why did you open here in Fulton county," and "why Johnstown?" My answer was "why not?" Prior to our opening there were other florists, some lasted many years and retired some lasted a few years and disappeared. Some are still around or have sold to other owners. Opening in Johnstown was the best option based on many criteria; population size, local industry, income's, etc. We still have so much work to do in getting folks to think of us first when they are looking to send a beautiful bouquet, it is quite a daunting task.
Oh, by the way, my name is James Dempsey AIFD, CFD, I am the owner of Studio Herbage Florist. I have local roots, I grew up near Johnstown, outside of a small village called Canajoharie. My family and I lived on a farm where we raised many kinds of animals and had a gigantic garden. This is where I began to formulate an appreciation for the natural world. When I began high school I was looking to earn some cash and my guidance counselor suggested that I speak with the local florist. I started at Easter time in the 9th grade and worked there until I graduated!
I was very fortunate to have an opportunity in high school to work for a local, small business that took a chance on me. I could have been a rotten kid, I knew rotten kids [from school]. Things didn't work out well for some of them. Working in retail can be hard, working in a florist shop is harder. It requires tenacity and perserverance and many long hours, especially during holidays. There were many nights when I would be there till midnight, one or two in the morning and would have to get up the next day at 5 or 6 and start all over again. Heck, I still have to do that now!
Our mission here in Fulton County, NY is to provide a superb floral product designed according to prescribed standards of modern floristry and using the freshest cut flowers and foliages, plants and seasonal botanicals available, sourced from around the world with special attention to those local growers whos mission is to supply flowers only to the cut flower market and who do not compete directly with us for retail customers.

When customers make a concious decision to spend their dollars at Studio Herbage Florist we in turn are able to hire local people, spend our dollars on locally sourced resources and thereby complete the circle. We encourage all potential customers to call us directly or use our eflorist ordering platform at www.studioherbageflorist.com.
Check back frequently as we will be posting much more information about what is going on in our atelier, shop specials and also design experiences. If you would like to sbscibe to our 'going's on' list just click here to be added and thank you for taking the time to read our introduction!